Blog / Drunk Driving Accidents / El Cajon Woman to Potentially Face 15 years For DUI Collision
El Cajon Woman to Potentially Face 15 years For DUI Collision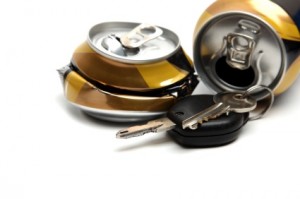 A woman being held for a variety of charges stemming from an April 2015 DUI collision that killed her daughter was in El Cajon Superior Court this past week to hear whether she would stand trial. 
After hearing the evidence, the judge determined the case would stand trial. The 32-year old defendant faces felony and misdemeanor charges of gross vehicular manslaughter while impaired, child endangerment, possession of methamphetamine, and driving with a suspended license. Her defense attorney was able to have one charge of gross negligence dismissed by the judge. The attorney noted that the single mother has never been convicted of a previous crime, stating his client, "Lives with the pain of the loss of her child every day."
The accident in question happened earlier this year in El Cajon. The woman slammed her four door Hyundai into a utility pole, injuring her two children inside. Her 10 year-old son suffered serious injuries, while her 3 year-old daughter died on her way to the hospital. 
Alcohol is suspected to be the reason for the crash. If convicted the mother could face upwards of 14 years in prison. 
To discuss DUI accidents, or any other type of crash, please don't hesitate to call the El Cajon car accident lawyers at Jurewitz Law Group Injury & Accident Lawyers. You can reach us at (888) 233-5020.
Ross Jurewitz
Ross Jurewitz is the founder and managing lawyer of the Jurewitz Law Group, a San Diego personal injury attorney law firm. These San Diego injury accident lawyers specialize in helping people seriously injured in a variety of accidents throughout San Diego County and California.
Connect with Ross Jurewitz on Google+