Blog / Car Accident / Caltrans Worker Struck And Killed In San Diego Car Accident
Caltrans Worker Struck And Killed In San Diego Car Accident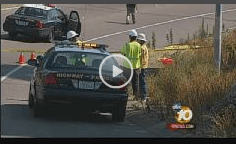 52-year-old San Ysidro resident Richard Gonzalez was struck and killed in a San Diego County workplace accident that occurred on June 20' 2011' around 9 a.m. on northbound state Route 15 (SR-15) near the ramp to eastbound state Route 94 (SR-94). According to California Highway Patrol (CHP) Officers' the Caltrans worker was crossing the street to pick up trash when he was hit by a white 1990 Cadillac de Ville driven by 27-year-old San Diego native Luis Cruz.
Cruz tried to steer clear of Gonzalez but could not avoid the collision. The Caltrans worker was struck fatally. Officers arrested the driver with suspicions of a DUI' but Cruz passed his sobriety test and was not under the influence. Now the investigating officers need to determine what made the driver strike Gonzalez. We are still unsure if Cruz was speeding' on the cell phone driving recklessly' or distracted.
Gonzalez's death is the third Caltrans fatality in the past seven weeks. This is a reminder that highway work is one of the most dangerous occupations and that drivers need to be especially careful around coned areas and construction work zones.
If it is found that Cruz was driving recklessly' then he will be held liable for Gonzalez's wrongful death. Gonzalez's employer may also be held responsible if he failed to implement the correct safety precautions. In the meantime' Gonzalez's family members should seek counsel from a San Diego County car accident lawyer to know about their legal rights and options. A California construction site injury attorney will assist them in obtaining timely and fair compensation to cover funeral and burial costs' loss of love' care and companionship' and other accident-related damages.
Our law office offers sincere condolences to all those who knew and loved Gonzalez for such a shocking and disturbing loss.
Ross Jurewitz represents people injured in pedestrian accidents in San Diego County and is the managing lawyer of the Jurewitz Law Group Injury & Accident Lawyers' a California personal injury law firm dedicated to representing families of workplace injury victims. If you or a loved one has been killed or injured while on the job in San Diego County' please order your free copy of California car accident book' The Ten Biggest Mistakes that can Destroy Your California Accident Case. It is full of helpful information that will help you protect your legal rights and it is free to all California residents. 
Ross Jurewitz
Ross Jurewitz is the founder and managing lawyer of the Jurewitz Law Group, a San Diego personal injury attorney law firm. These San Diego injury accident lawyers specialize in helping people seriously injured in a variety of accidents throughout San Diego County and California.
Connect with Ross Jurewitz on Google+