Blog / Bus Accident / Camarillo Bus Accident Leaves Debris All Across Intersection
Camarillo Bus Accident Leaves Debris All Across Intersection
A driver suffered injuries in a bus accident that occurred on October 22' 2011' around 9 a.m. at the intersection of Ventura Boulevard and Las Posas Road. According to Ventura County Sheriff's Sgt. Craig Adford' the collision occurred between a bus and a station wagon near the Camarillo Area transit center' leaving debris all around the streets.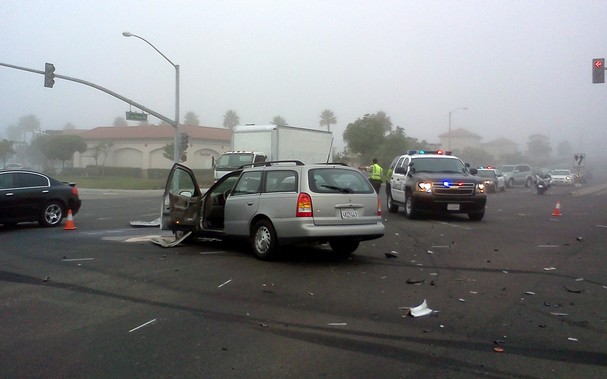 Luckily' there were no passengers on the bus at the time. Though' one of the drivers complained of seat belt injury. When interviewed about the car accident' both drivers said they had a green light. Police will need to talk to witnesses to find out the true story. It also may be plausible that there was an error in the system' causing the streetlights to both flash green.
The victims should immediately seek counsel from an experienced Ventura County bus accident lawyer who would educate him about his legal rights and find out more about the cause of the accident. They can also file a personal injury claim to obtain timely compensation to cover treatment' medical and hospital costs' and other accident-related damages.
Our San Diego law office sincere hopes that injuries suffered by the driver heal soon and do not prove fatal.
Ross Jurewitz represents people injured in Ventura County bus crashes and is the managing lawyer of the Jurewitz Law Group Injury & Accident Lawyers' a California personal injury law firm dedicated to representing families of people injured or killed in auto accidents. If you or a loved one has been killed or injured in a car collision in Camarillo' please order your free copy of the California car accident book. It is full of helpful information that will help you protect your legal rights and it is free to all California residents.
Ross Jurewitz
Ross Jurewitz is the founder and managing lawyer of the Jurewitz Law Group, a San Diego personal injury attorney law firm. These San Diego injury accident lawyers specialize in helping people seriously injured in a variety of accidents throughout San Diego County and California.
Connect with Ross Jurewitz on Google+