Blog / Car Accident / Chain Reaction Collision Leaves 4 Injured Including 2 Teenagers
Chain Reaction Collision Leaves 4 Injured Including 2 Teenagers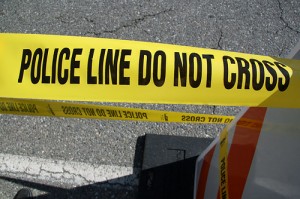 An out-of-control Volvo is to blame for a pile-up collision that sent 4 people to the hospital, including 2 teenage pedestrians. The accident occurred along 49th Street in City Heights around 2pm last Friday. According to a report by the Union Tribune, a woman driving a white Volvo was responsible for the accident – but there remain a number of questions.
According to the at-fault driver's account, the woman was driving along 47th Street in her white Volvo when she was struck from behind by another vehicle. That motorist sped off after the collision. The Volvo's brakes then failed, leaving the woman unable to stop. She struck two other vehicles, a Hyundai and an SUV, before slamming into a wall.
The two teens involved in the crash were pedestrians hit by the SUV. One of the minors suffered a severe leg injury, while the other only suffered minor cuts and bruises. The identity of the driver who initially struck the Volvo, as well as the reason for the vehicle's brakes failure, is still unknown at the time.
Reasons for vehicle accidents are rarely clear-cut. Often times there are multiple factors at play, all of which can have a significant affect on any legal action that may be taken in civil court. If you've been involved in a multiple car collision and are unsure of your options, contact the Jurewitz Law Group Injury & Accident Lawyers today. Our personal injury attorneys are prepared to represent your interests and thoroughly investigate the underlying reason for your accident.  We can be reached at (888) 744-5128.
Ross Jurewitz
Ross Jurewitz is the founder and managing lawyer of the Jurewitz Law Group, a San Diego personal injury attorney law firm. These San Diego injury accident lawyers specialize in helping people seriously injured in a variety of accidents throughout San Diego County and California.
Connect with Ross Jurewitz on Google+