Blog / Child Injuries / Has Your Child Broken or Fractured a Bone in San Diego?
Has Your Child Broken or Fractured a Bone in San Diego?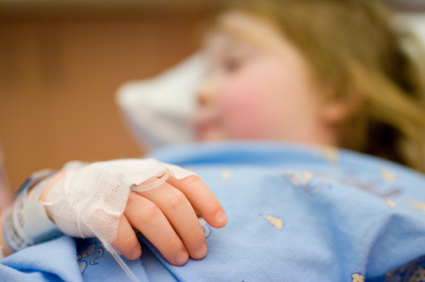 The pain and suffering caused by broken or fractured bones can be overwhelming, especially for a young child. Unfortunately, many of the activities that children engage in on a regular basis can expose them to the potential for broken bones and other injuries. Children can easily break bones while riding a bike, playing on the playground, riding with an adult, or walking across a street. If your child has sustained a broken or fractured bone, you both may be entitled to compensation for pain, suffering, and medical bills.
Playgrounds and Recreational Facilities
Playgrounds, water parks, gyms, and other recreational facilities offer children the chance to unwind and enjoy exciting activities. Unfortunately, these places are full of hazards that can easily lead a child to sustain a severe or life-threatening injury. Falling from playground equipment or being pushed by other kids can easily injure a small child. If your child was under the supervision of another person when such an event occurred, they might be the victim of negligent behavior.
Car Accidents
We all want our children to have access to safe transportation, but there may be times when you allow another person to transport your child in their vehicle. If the driver is inattentive, intoxicated, or inexperienced, a serious accident can occur, placing your child's life in danger. Car accidents are one of the leading causes of death among young people, especially when alcohol is involved. Please tell your kids to inform you if the person they are riding with text messages, drinks, or drives erratically.
Schools, Daycares, and Nurseries
Schools and daycares are supposed to be safe havens for children, but many times, inexperienced or unqualified individuals are placed in charge of these institutions. The risk of broken bones is higher for younger children and toddlers, who can easily be injured if they are shaken or mishandled by a staff member or teacher. It is also the job of teachers, staff members, and administrators to prevent students from harming each other. This means that you may have a case if your child sustained a break or fracture from an adult or another student.
Was Negligence a Contributing Factor?
When a child sustains a broken bone, the parents will undoubtedly face a mountain of medical bills, and the child will face a lengthy recovery time. If someone else's negligence resulted in your child's injury, both you and your child could be entitled to monetary compensation. Call the San Diego child bone fracture lawyers at the Jurewitz Law Group Injury & Accident Lawyers in today. Contact us at (888) 233-5020.
Ross Jurewitz
Ross Jurewitz is the founder and managing lawyer of the Jurewitz Law Group, a San Diego personal injury attorney law firm. These San Diego injury accident lawyers specialize in helping people seriously injured in a variety of accidents throughout San Diego County and California.
Connect with Ross Jurewitz on Google+