Blog / Car Accident / Dancing with the Stars Derek Hough in Fender-Bender
Dancing with the Stars Derek Hough in Fender-Bender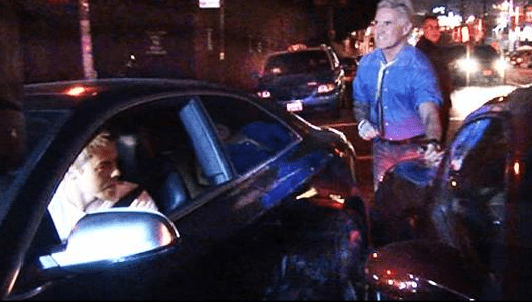 Derek Hough was just trying to party with his fellow "Dancing with the Stars" cast mates in an after party at STK in Hollywood when he was rear-ended by a guy in a Porsche. Hough was waiting to valet his Audi' and then was hit from behind.
Surprisingly' the driver of the Porsche couldn't be happier. He gladly exchanged his information with the "Dancing" star' who he recognized immediately' and flashed his pearly whites in front of paparazzi.
No one was hurt during the slight fender-bender and the police were not called to the scene. It is still unclear what caused the Porsche driver to ram into Hough. Regardless' it may have been worth a brush with fame.
If you or someone you love has been involved in a car crash in Southern California' contact the experienced auto accident attorneys at the Jurewitz Law Group Injury & Accident Lawyers. Call our San Diego personal injury office at 1-888-233-5020.
Ross Jurewitz
Ross Jurewitz is the founder and managing lawyer of the Jurewitz Law Group, a San Diego personal injury attorney law firm. These San Diego injury accident lawyers specialize in helping people seriously injured in a variety of accidents throughout San Diego County and California.
Connect with Ross Jurewitz on Google+