Blog / Car Accident / Driver Plunges Down 360-Foot Poway Hill
Driver Plunges Down 360-Foot Poway Hill
A 57-year-old man only suffered minor injuries after his car plunged down a steep 360-foot embankment on June 6' 2011' around 8 a.m. in Poway. According to San Diego County Sheriff's investigators' the driver lost control of the vehicle when he was making a turn onto Kirkham Way by Tech Center Drive.
A helicopter immediately airlifted the injured motorist to Palomar Hospital where he received treatment for his back and neck pain. An investigation will be conducted to determine the exact cause of the accident.
If it is found that the driver lost control due to a vehicle malfunction or bad condition of the roads' then the auto manufacturer or the government entity responsible for maintaining the road may be held liable for the injured victim's medical expenses' loss of earnings' and pain and suffering.
The injured driver should immediately consult with a San Diego auto accident lawyer to learn about his rights and legal options.
Our personal injury law office sincerely hopes that the motorist heals soon.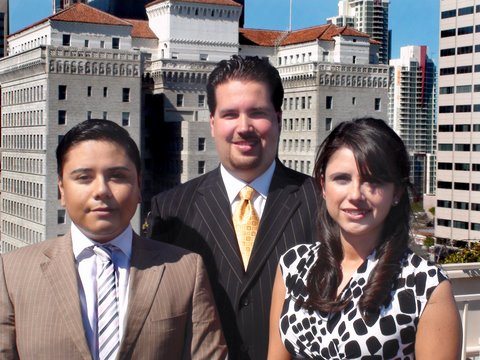 Ross Jurewitz represents people injured in car crashes in San Diego County and is the managing lawyer of theJurewitz Law Group Injury & Accident Lawyers' a California personal injury law firm dedicated to representing families of people injured or killed in traffic accidents. If you or a loved one has been killed or injured in a car accident in Poway' please order your free copy of Mr. Jurewitz's California car accident book' The Ten Biggest Mistakes that can Destroy Your California Accident Case. It is full of helpful information that will help you protect your legal rights and it is free to all California residents.
Ross Jurewitz
Ross Jurewitz is the founder and managing lawyer of the Jurewitz Law Group, a San Diego personal injury attorney law firm. These San Diego injury accident lawyers specialize in helping people seriously injured in a variety of accidents throughout San Diego County and California.
Connect with Ross Jurewitz on Google+