Blog / Premises Liability / Malibu' CA Beach Accident Injures Schwarzenegger's Son
Malibu' CA Beach Accident Injures Schwarzenegger's Son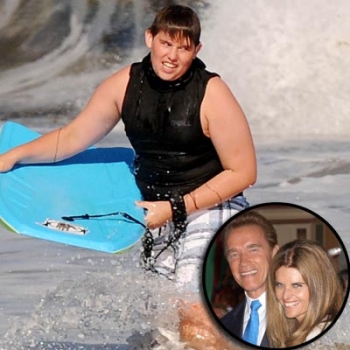 The 13-year-old son of former California governor Arnold Schwarzenegger and his ex-wife Maria Shriver was injured in a Malibu beach accident on Sunday' July 17 at about 12:20 p.m. Christopher Schwarzenegger was hospitalized after a boogie-boarding accident. The teen suffered a collapsed lung and broken ribs.
Shriver told a Los Angeles County Fire Department operator that her son couldn't move off the beach and was having trouble breathing after being overtaken by a wave. The question arises about where his mother and lifeguards were during this intense beach injury. Though the teen is still being kept in ICU' he is expected to make a full recovery.
If you or someone you love has been injured of killed in a beach accident in Southern California' contact a personal injury attorney immediately.  In some cases' a waterway disaster can happen because of a negligent and careless lifeguard. If the water injury was occurred while a lifeguard was on duty and distracted during the time' you are entitled to receiving compensation according to California law.
The San Diego accident attorneys at the Jurewitz Law Group Injury & Accident Lawyers believe that lifeguards have significant duties to the public' and an accident could have been prevented if they were doing their job. Medical bills can be steep. Let our personal injury office help you by calling 888-233-5020 to set up a free consultation.
Ross Jurewitz
Ross Jurewitz is the founder and managing lawyer of the Jurewitz Law Group, a San Diego personal injury attorney law firm. These San Diego injury accident lawyers specialize in helping people seriously injured in a variety of accidents throughout San Diego County and California.
Connect with Ross Jurewitz on Google+