Blog / San Diego News / March Madness is Almost Upon Us
March Madness is Almost Upon Us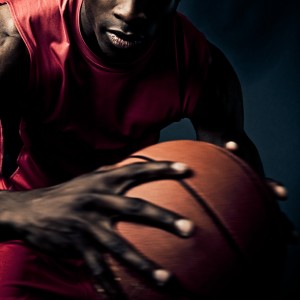 The NCAA Basketball Tournament begins next week and with it comes underdogs upsetting higher seeds, office betting pools, and all the hoopla, excitement, and disappointment that March Madness entails. You could also win $1 billion if you come up with the perfect March Madness bracket (which truly is madness), but more on that a bit later.
Now, the Jurewitz Law Group Injury & Accident Lawyers wants to point out that office betting pools conducted during March Madness are not strictly legal in most jurisdictions in the United States, except for in Montana, for some odd reason. You could move to Montana, which is a lovely state by all accounts, but the chances of the FBI pounding on your door for your March Madness office pool is about as likely as a meteor strike ending the world tomorrow: sure, it could happen, but it is highly unlikely.
Anyway, to gear up for March Madness, we have decided to share some NCAA Basketball Tournament facts that you may or may not know:
Most NCAA Basketball Crowns
It won't be surprising to anyone who follows NCAA basketball at all that the UCLA Bruins lead the pack in title crowns with 11 championships. Kentucky is runner-up with 7; Indiana has 5; followed by North Carolina and Duke with 4 titles each.
Double Your Pleasure
Only three individuals in NCAA basketball championship history have won the title as a player and as a head coach. Bob Knight won as a player for Ohio State and then as a head coach in Indiana; Dean Smith was a player on a Kansas championship team and later took the crown as head coach of the University of North Carolina (twice); and Joe B. Hall, won as a player in Kentucky and later brought the title back to Kentucky as a head coach.
Largest Margin
The record for the biggest blowout in an NCAA tournament game still stands from 1963 when the Loyola (Chicago) Ramblers drubbed the Tennessee Tech Golden Eagles 111-47 (ouch). Loyola went on to win the tournament that year by defeating the Cincinnati Bearcats by a not-so lopsided score of 60-58.
That's Perfect
Seven teams have won the NCAA titles with perfect records: the San Francisco Dons (1956), the University of North Carolina Tar Heels (1957), the UCLA Bruins (1964, 1967, 1972, and 1973), and the Indiana Hoosiers (1976).
Slumdog Billionaire
As stated earlier, Quicken Loans has teamed up with Warren Buffet's Berkshire Hathaway this year to offer $1 billion dollars to a person (or persons) who goes online and fills out a perfect NCAA Tournament Bracket. Of course, with the odds being 9,223,372,036,854,775,808 to 1 (that's right, more than 1 in 9 quintillion), Mr. Buffet, who is rumored to be very shrewd in his financial dealings, is betting that he will be keeping his money.
The Jurewitz Law Group Injury & Accident Lawyers in San Diego of course will be rooting for the San Diego State Aztecs (currently ranked 10th in the nation) to go deep into the tournament. If they don't, we will just have to console ourselves with the $1 billion we are sure to win when we pick the perfect NCAA Tournament bracket. What are the odds we can lose?
Oh, right …
Ross Jurewitz
Ross Jurewitz is the founder and managing lawyer of the Jurewitz Law Group, a San Diego personal injury attorney law firm. These San Diego injury accident lawyers specialize in helping people seriously injured in a variety of accidents throughout San Diego County and California.
Connect with Ross Jurewitz on Google+