Blog / Rideshare Accident / Mission Bay Scooter Accident Leaves Rider Seriously Injured
Mission Bay Scooter Accident Leaves Rider Seriously Injured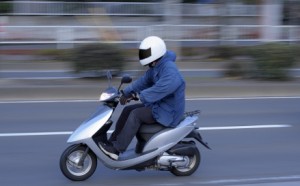 A 31-year old woman pulling her scooter into a Mission Bay hotel Monday night was struck by a taxicab and severely injured. The scooter accident took place around 5 p.m. on East Mission Bay Drive. According to the San Diego Union-Tribune, the woman was turning left into the Hilton Hotel driveway when the 45-year old cab driver pulled in front of her. The woman slammed into the taxicab and suffered serious injuries to her leg. An investigation is ongoing, but police believe the man was in violation of the scooter's right of way.
Over the past decade, scooters have become incredibly popular. What was once a unique site on our roads and highways has become quite common – and dangerous. Scooters, like motorcycles, are two-wheeled vehicles that offer the rider an incredible amount of freedom to get around. They are cheap, small, and easy to use. Unlike motorcycles, their light weight makes them easily damaged in even the smallest of accidents.
This means riders are in even greater danger when a reckless or negligent motorist is nearby.
If you own a scooter and have been involved in a scooter accident, it's important to know you have rights – both on the road and in the courtroom. While someone may fail to notice you on the road, they won't forget you once you take legal action against them.
Contact the Jurewitz Law Group Injury & Accident Lawyers today and schedule a free consultation to discuss your options. We can be reached at (888) 233-5020.
Source: http://www.sandiegouniontribune.com/news/2015/oct/13/scooter-rider-injured-in-collision-with-cab/
Ross Jurewitz
Ross Jurewitz is the founder and managing lawyer of the Jurewitz Law Group, a San Diego personal injury attorney law firm. These San Diego injury accident lawyers specialize in helping people seriously injured in a variety of accidents throughout San Diego County and California.
Connect with Ross Jurewitz on Google+