Blog / Car Accident / Moreno Valley Car Accident Injures 4 People | Riverside Injury Attorney
Moreno Valley Car Accident Injures 4 People | Riverside Injury Attorney
Four people suffered moderate to major injuries in Moreno Valley multiple-vehicle wreck that occurred on August 29' 2011 around 6:30 a.m. on the Ramona Expressway. According to Highway Patrol's Riverside office' a 1993 Honda Accord driven by 35-year-old Mica Solomon crossed the yellow center line and collided head-on with another car and a third car who was unable to stop.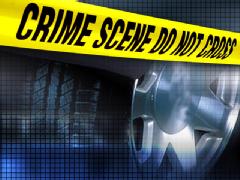 Solomon lost control of the Honda' which hit the bridge guardrail then crossed the center line' its right front hitting a Pontiac's right front' sending both cars into a spin. McGee was at the wheel and Dunford was a passenger in a 1997 Pontiac Grand Am westbound on the expressway.
34-year-old Christian Franco' driving a 2011 Ford Fiesta behind the Pontiac' was unable to stop and hit the right side of the Pontiac. Solomon and Dunford suffered critical injuries' whereas the injuries suffered by McGee and Franco appeared to be moderate. All the injured victims were immediately transported to Riverside County Regional Medical Center for medical treatment.
The loss of control by Solomon appears to be the cause of the accident. The injured victims  should consult with an experienced Riverside car accident attorney who can educate the parties about their legal rights and options. They may be eligible for a compensation to cover the cost of hospitalization' treatment of injuries' and other accident-related damages.
Our personal injury law office sincerely hopes that the injuries suffered by all the victims heal soon.
Ross Jurewitz represents people killed or injured in Riverside County multiple vehicle accidents and is the managing lawyer of the Jurewitz Law Group Injury & Accident Lawyers' a California personal injury law firm dedicated to representing families of people injured or killed in multiple-vehicle wrecks. If you or a loved one suffers from a serious car wreck injury' please contact our personal injury office at 888-233-5020. 
Ross Jurewitz
Ross Jurewitz is the founder and managing lawyer of the Jurewitz Law Group, a San Diego personal injury attorney law firm. These San Diego injury accident lawyers specialize in helping people seriously injured in a variety of accidents throughout San Diego County and California.
Connect with Ross Jurewitz on Google+