Blog / Pedestrian Accidents / Pedestrian Struck in Chula Vista Hit-and-Run Car Crash
Pedestrian Struck in Chula Vista Hit-and-Run Car Crash
Gloria Serrano was seriously injured in hit-and-run auto accident that occurred on January 5, 2012, around 5:40 p.m. at Elmhurt Street. According to the police, Serrano was attempting to cross Otay Lakes Road when she was hit by a northbound sedan.
Paramedics responding to this pedestrian accident immediately transported Serrano to a nearby hospital to receive treatment for the injury in her right arm. The driver of the sedan fled from the scene of accident before police arrived.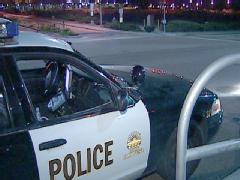 According to police, the sedan was a silver Hundai or Kia with a broken right front headlight and a missing right side rear view mirror. Leaving the scene of an accident is a serious violation under California law. The victim's family members may file a Chula Vista personal injury claim against the sedan driver to obtain compensation to cover medical, hospital and treatment cost, loss of wages, loss of earning capacity and other accident-related damages.
Our San Diego personal injury law office hopes that the injuries suffered by the victim heal soon and do not prove fatal.
Ross Jurewitz represents people injured in San Diego County hit-and-run car collisions, and is the managing lawyer of the Jurewitz Law Group Injury & Accident Lawyers, a California personal injury law firm dedicated to representing families of people injured or killed in pedestrian accidents. If you or a loved one has been killed or injured in a hit-and-run accident in Chula Vista due to a negligent driver, please order your free copy of the California hit-and-run car accident book. It is full of helpful information that will help you protect your legal rights and it is free to all California residents.
Ross Jurewitz
Ross Jurewitz is the founder and managing lawyer of the Jurewitz Law Group, a San Diego personal injury attorney law firm. These San Diego injury accident lawyers specialize in helping people seriously injured in a variety of accidents throughout San Diego County and California.
Connect with Ross Jurewitz on Google+