Blog / Car Accident / San Diego Car Crash Along Coronado Bridge | Auto Accident Lawyer Attorney
San Diego Car Crash Along Coronado Bridge | Auto Accident Lawyer Attorney
Four people suffered serious injuries in a multi-vehicle auto accident involving four cars. The accident occurred on November 28' 2010' on the eastbound lanes of the Coronado Bridge heading to San Diego around 2:00 p.m.  According to the San Diego Fire Rescue Department dispatcher' the injured persons were immediately transported to a nearby hospital for medical treatment.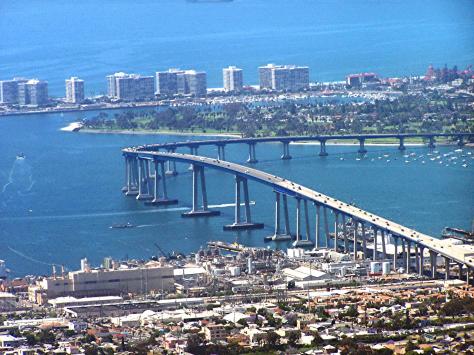 From the present information' it is unclear what caused this major car accident that injured four people. Since it was a multiple-vehicle car accident' any of the drivers involved could have been responsible for causing the accident.  It would be interesting for the investigating officers to determine whether any of the drivers was driving under the influence of alcohol or any other drug.  Though the investigation is in process' the victims should consult an experienced San Diego car accident lawyer who would assure that they obtain timely and fair compensation to cover cost of hospitalization' medical costs' loss of wages' and other accident related damages.
Our personal injury office sincerely hopes and prays that none of the accident victims suffer any catastrophic injuries and that they recover soon.
Ross Jurewitz is a personal injury attorney in San Diego and the managing lawyer of the Jurewitz Law Group Injury & Accident Lawyers' a California car accident law firm dedicated to representing families of people injured in an auto accident.  If you or a loved one has been killed or injured in a car accident in Coronado' please order your free copy of Mr. Jurewitz's book' The Ten Biggest Mistakes that can Destroy Your California Accident Case. It is full of helpful information that will help you protect your legal rights and it is free to all California residents.
Ross Jurewitz
Ross Jurewitz is the founder and managing lawyer of the Jurewitz Law Group, a San Diego personal injury attorney law firm. These San Diego injury accident lawyers specialize in helping people seriously injured in a variety of accidents throughout San Diego County and California.
Connect with Ross Jurewitz on Google+