Blog / Car Accident / San Diego Teen Ran Over In UTC Hit-And-Run Car Accident
San Diego Teen Ran Over In UTC Hit-And-Run Car Accident
A 17-year-old girl suffered serious head injuries in a suspected hit-and-run car crash that occurred on June 6' 2011' around 6:45 a.m. at Costa Verde Center near University Towne Centre (UTC). The impact of the collision was so strong that the girl's head injuries led to short-term memory loss.
The girl had left the house for her school. She returned home shortly after with severe injuries and was immediately transported to a nearby hospital to receive medical treatment. The victim did not remember much from the incident but recalls a white car hitting her.
An investigation is on and the police are on the lookout for the hit-and-run driver. Leaving the scene of an accident is a serious violation under California law. California Vehicle Code 20001 (a) states: "The driver of a vehicle involved in an accident resulting in injury to a person' other than himself or herself' or in the death of a person shall immediately stop the vehicle at the scene of the accident."
The victim's parents should immediately seek counsel from a San Diego pedestrian accident lawyer who would ensure that the driver is brought to justice and is held liable for expenses incurred to cover treatment' medical and hospital costs' and other accident-related damages.
Our law office sincerely hopes that the injuries suffered by the girl do not prove fatal and she recovers to her complete health soon.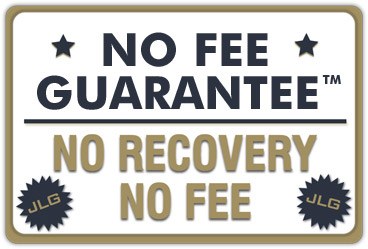 Ross Jurewitz represents people killed in hit-and-run crashes in San Diego County and is the managing lawyer of the Jurewitz Law Group Injury & Accident Lawyers' a California personal injury law firm dedicated to representing families of people injured or killed in auto accidents. Initial consultations are always free at our office.  In addition' the Jurewitz Law Group Injury & Accident Lawyers offers a "No Fee Guarantee" which means that potential clients not only receive a free consultation but also will not be charged any attorneys' fees unless our law office recovers money for the victim. If you or a loved one has been killed or injured in a pedestrian collision in San Diego' please order your free copy of Mr. Jurewitz's California car accident book' The Ten Biggest Mistakes that can Destroy Your California Accident Case. It is full of helpful information that will help you protect your legal rights and it is free to all California residents.
Ross Jurewitz
Ross Jurewitz is the founder and managing lawyer of the Jurewitz Law Group, a San Diego personal injury attorney law firm. These San Diego injury accident lawyers specialize in helping people seriously injured in a variety of accidents throughout San Diego County and California.
Connect with Ross Jurewitz on Google+