Blog / Car Accident / Spinal Cord Trauma in Carlsbad Car Accidents
Spinal Cord Trauma in Carlsbad Car Accidents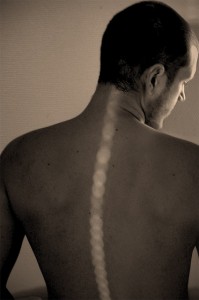 The spinal cord carries information between the brain and the peripheral nervous system. It is protected by bones in your neck and back called vertebrae. Therefore, it often takes a sudden and traumatic blow to your spine for your spinal cord to suffer significant trauma. This type of injury can occur during a Carlsbad car accident if your vertebrae are fractured, dislocated, crushed, or compressed.
Motor vehicle accidents are the leading cause of spinal cord injuries followed by falls, acts of violence, and sport injuries. According to The Mayo Clinic, car accidents account for more than 35 percent of all new spinal cord injuries each year. You can suffer a spinal cord injury in a high speed rear-end collision, T-bone accident, rollover crash, and just about any other collision that results in a violent impact.
Since the spinal cord is responsible for carrying signals between your brain and your nerves, the location of your injury will determine where you experience physical symptoms. For example, if you sustain a chest (thoracic) or lower back (lumbar) spinal cord injury, it can affect your legs, torso, sexual function, bowels, and bladder control. If you suffer a neck (cervical) spinal cord injury, it could affect movements of your arms and impair your ability to breathe.
There have been significant advancements regarding the treatment of spinal cord injuries over the last decade, but there is no known cure for all spinal cord injuries. Many victims of severe spinal cord trauma never fully recover and experience a lifetime of physical impairment. Even with physical therapy, many victims of spinal cord trauma suffer from paralysis of their lower extremities (paraplegia) or from their neck down (quadriplegia).
These types of severe symptoms are often permanent and they can affect the victim's ability to work or earn a livelihood. Furthermore, the cost of treatment and rehabilitation can bankrupt a family. This is why it is important for victims of Carlsbad car accidents to seek out legal guidance if they have suffered a life-altering injury. There may be financial support available for their medical bills, suffering, and other related damages. An experienced Carlsbad personal injury attorney can help.
Ross Jurewitz
Ross Jurewitz is the founder and managing lawyer of the Jurewitz Law Group, a San Diego personal injury attorney law firm. These San Diego injury accident lawyers specialize in helping people seriously injured in a variety of accidents throughout San Diego County and California.
Connect with Ross Jurewitz on Google+