Blog / Truck Accidents / Truck Backs into Ventura Bookstore, Injures Passenger
Truck Backs into Ventura Bookstore, Injures Passenger
An unidentified passenger was injured in a solo-truck wreck that occurred on November 21, 2011, around 11:20 a.m. at the Calico Cat Bookshop in the Ventura Inn building at Main and California streets. According to the officials, a man was backing a pickup truck out of a diagonal parking space when he lost control, accelerated, and crashed backward into the front of the shop.
The female passenger in the truck suffered injuries and was immediately transported to Community Memorial Hospital for medical treatment. From the available information, it is unclear what led to this serious truck wreck. The bookstore estimates its structural damage to top $20,000, not including any damage to its contents.
The injured passenger and the bookstore owner should immediately seek counsel from an experienced Ventura County truck accident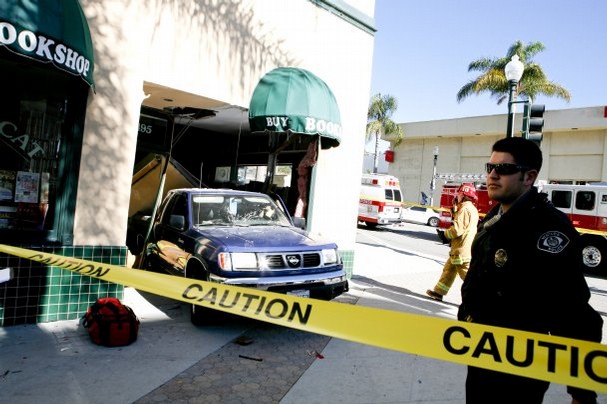 lawyer who would educate them about their legal rights. A lawyer may help the victim obtain compensation to cover treatment, medical and hospital costs. The bookstore owner can also file a claim to cover the losses incurred.
Our personal injury law office hopes that the injuries suffered by the female passenger do not prove fatal and that the bookstore makes a full recovery.
Ross Jurewitz represents people injured in Ventura County truck accidents and is the managing lawyer of the Jurewitz Law Group Injury & Accident Lawyers, a California personal injury law firm dedicated to representing families of people injured or killed in truck crashes. If you or a loved one has been killed or injured in an auto accident in Ventura, please order your free copy of the California car crash book. It is full of helpful information that will help you protect your legal rights and it is free to all California residents.
Ross Jurewitz
Ross Jurewitz is the founder and managing lawyer of the Jurewitz Law Group, a San Diego personal injury attorney law firm. These San Diego injury accident lawyers specialize in helping people seriously injured in a variety of accidents throughout San Diego County and California.
Connect with Ross Jurewitz on Google+