Blog / Bicycle Accident / Two Bicyclists Struck By Car in Mission Bay Park I San Diego Lawyers
Two Bicyclists Struck By Car in Mission Bay Park I San Diego Lawyers
Two unidentified cyclists were struck by a 1990 Ford Taurus on September 24' 2011' around 7:50 a.m. in the 3500 block of Mission Bay Drive. According to San Diego police Officer Frank Cali' the driver' who was traveling south' failed to negotiate a curve and struck one of the riders.
One of the bicyclists suffered a fracture to the lower left leg and facial abrasions. The impact of the collision caused the other bicyclist to ride into a light pole. Both the injured bikers were immediately transported to a nearby hospital to receive medical treatment.
The car driver initially left the accident scene after causing the crash but later returned.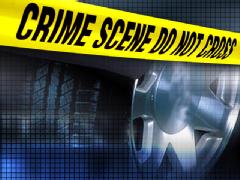 From the available information' it is evident that the car driver's recklessness led to this serious crash. Investigating officers need to determine if the motorist was speeding or distracted. Alcohol does not seem to be a factor in the crash. Answers to these questions will help determine what contributed to this serious bicycle crash.
The injured victims should immediately seek counsel from an experienced San Diego bicycle accident lawyer who would educate them about their legal rights and options and assure that the at-fault car driver is brought to justice. The injured bicyclists can also file a personal injury claim against the motorist to obtain a timely compensation to cover treatment' medical and hospital costs' loss of wages' loss of earning capacity' and other accident-related damages.
Our personal injury law office sincere hopes that the injuries suffered by the victims heal soon.
Ross Jurewitz represents people killed or injured in San Diego County bicycle accidents  and is the managing lawyer of the Jurewitz Law Group Injury & Accident Lawyers' a California personal injury law firm dedicated to representing families of bikers injured or killed in a bike collisions in San Diego. If you or a loved one suffers from a serious auto wreck injury' please contact our personal injury office at 888-233-5020.
Ross Jurewitz
Ross Jurewitz is the founder and managing lawyer of the Jurewitz Law Group, a San Diego personal injury attorney law firm. These San Diego injury accident lawyers specialize in helping people seriously injured in a variety of accidents throughout San Diego County and California.
Connect with Ross Jurewitz on Google+