Blog / Pedestrian Accidents / Woman Pinned Under Car in Moreno Valley Accident
Woman Pinned Under Car in Moreno Valley Accident
An unidentified woman suffered moderate injuries in a car wreck that occurred on November 5' 2011' around 8 p.m.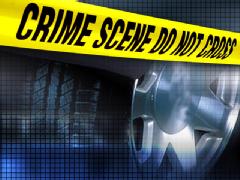 near Alessandro Boulevard and Darwin Drive in Moreno Valley. According to Riverside County Sheriff's Department officials' the victim was trapped with her head was pinned under a convertible.
The injured motorist was immediately transported to a nearby hospital to receive treatment for her injuries. From the available information' it is unclear what led to this serious car wreck. The accident is under investigation.
Meanwhile' the injured woman or her family members should immediately seek counsel from an experienced Riverside County car accident lawyer who would educate them about their legal rights. If the investigation reveals that another party was involved in this accident' that party may be financially responsible for the accident and the damages.
Our personal injury law office sincerely hopes that the injuries suffered by the motorist heal soon.
Ross Jurewitz represents people injured in Riverside Countycar accidents and is the managing lawyer of the Jurewitz Law Group Injury & Accident Lawyers' a California personal injury law firm dedicated to representing families of people injured or killed in car accidents. If you or a loved one has been killed or injured in a car accident in Moreno Valley' please order your free copy of the California car crash book. It is full of helpful information that will help you protect your legal rights and it is free to all California residents.
Ross Jurewitz
Ross Jurewitz is the founder and managing lawyer of the Jurewitz Law Group, a San Diego personal injury attorney law firm. These San Diego injury accident lawyers specialize in helping people seriously injured in a variety of accidents throughout San Diego County and California.
Connect with Ross Jurewitz on Google+