Blog / Motorcycle Accidents / Chula Vista Man Killed in Motorcycle Accident
Chula Vista Man Killed in Motorcycle Accident
Publish Date: 2015/09/13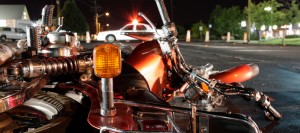 A 37-year-old Navy Master Chief Petty Officer based in San Diego was killed in a motorcycle crash. According to a 10 News report, the fatal motorcycle accident occurred on Interstate 5 near Eighth Street in National City. Officials say the motorcyclist lost control and fell onto the roadway. He was then run over by the rear tires of a tractor-trailer. The man died at the scene. It is unclear what caused him to lose control or why the truck driver was unable to avoid the collision.
It is a common assumption that motorcyclists only lose control when they behave negligently. In truth, motorcycles are much less balanced than four-wheeled vehicles, and the slightest thing can make them veer out of control. Whenever a motorcyclist crashes, it must be determined what factors contributed to the accident.
Some accidents result from driver error but others are the direct result of poorly maintained roads and defective motorcycle parts. Potholes, uneven surfaces and debris on the roadway can cause a rider to lose control. In such cases, the governing body in charge of the roadway may share liability for the crash. Defective tires, brake pads, overheating engines, wheel rims and fuel tanks have all been recalled in recent months. The manufacturer of these dangerous motorcycle parts can be held accountable for the damages they cause.
This is why it is important to collect evidence from a crash site when a motorcyclist has been killed. It will be necessary to preserve and examine the motorcycle for defects. It will also prove useful to take photos of the crash site and any roadway issues that may have contributed to the crash.
The family of a deceased motorcycle accident victims would also be well advised to gather the contact information from everyone involved, to obtain a copy of the police report, to calculate current and future losses and to contact an experienced Chula Vista fatal motorcycle accident attorney. In such cases, support may be available for medical bills, burial costs, lost future wages, pain and suffering and loss of care and companionship. Contact the Jurewitz Law Group Injury & Accident Lawyers at (888) 233-5020.
Ross Jurewitz
Ross Jurewitz is the founder and managing lawyer of the Jurewitz Law Group, a San Diego personal injury attorney law firm. These San Diego injury accident lawyers specialize in helping people seriously injured in a variety of accidents throughout San Diego County and California.
Connect with Ross Jurewitz on Google+